WintherStormer - concert 2012/09/25
WintherStormer played a concert at the new venue for NoTAM, the Norwegian center for technology, acoustic and music in Oslo, Norway on September 25th, 2012. Support was Jan Wiese.
NoTAM has it´s own concert series, and with new localities in Oslo these concert are now in-house. The concert started with a set of oboe, english horn and electronics by Jan Wiese, and then WintherStormer with Erik Stormer, Terje Winther and Atle Pakusch Gundersen played for almost 1,5 hours. As usual, analog modular synthesizers, string machines, moogerfoogers, guitar, rotoexciter, theremin and more were used to bring out the "woodwork" sound of the band. For the first time ever the live concert was recorded on multitrack, and also the concert sound and monitoring was suberb, thanks to the equipment and staff at NoTAM.
Some photos taken from a mobile by Terje Winther: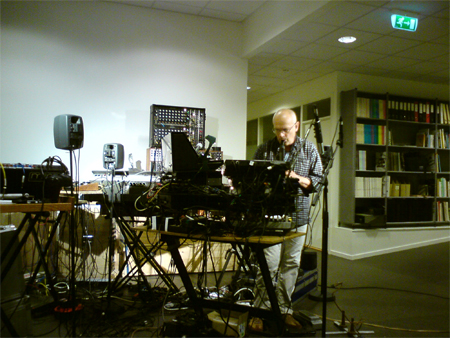 Jan Wiese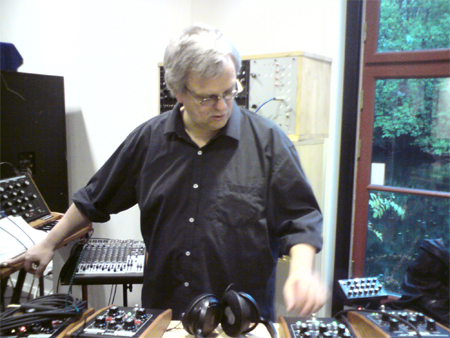 Erik Stormer on moogerfoogers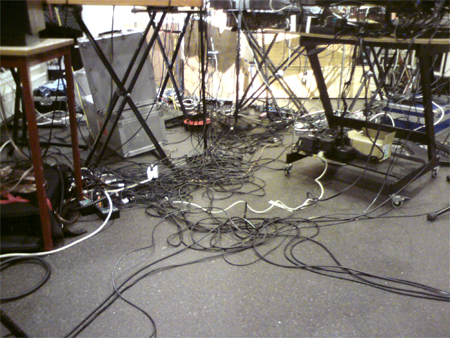 Cable clutter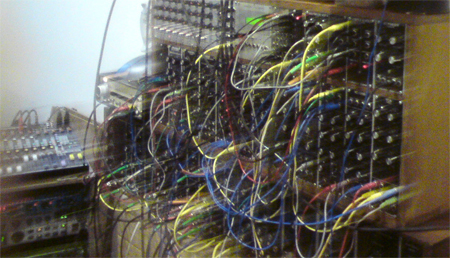 More cables...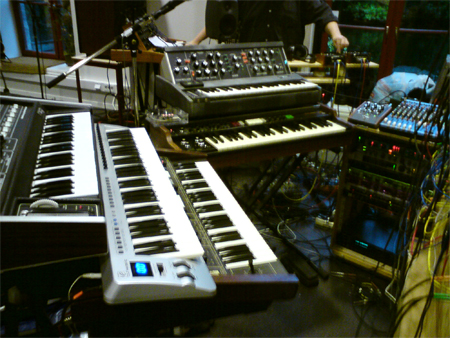 Terje Winther keyboard rig