WintherStormer - concert 2011/08/20
WintherStormer played at the "Mølla festival" in Gjerstad, in the southern part of Norway on Saturday, August 20th, 2011.
The festival was a mixture of all kinds of music, homemade organic food, out in the forest at an old mill house. The stage has the largest outdoor sub-woofer in the world, mostly designed for dark metal, so the electronic sound of WintherStormer fitted right in, with deep analog sequencers and the Moog Taurus bass pedals.
WintherStormer played a live set consisting of the new piece entitled "Tripping Space Cow and Four Men with Black Socks" - a new piece in three parts.
Here are some photos taken by Terje Winther during soundcheck: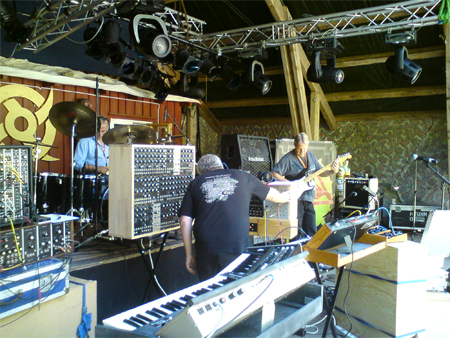 Erik and Atle in front, GeMa behind modular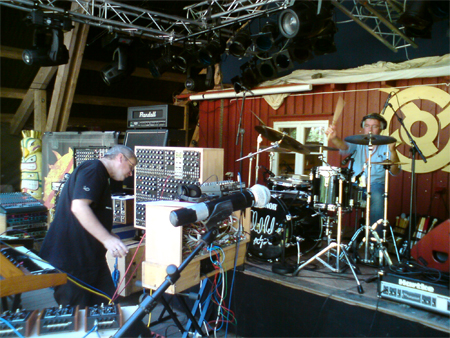 Erik and GeMa during soundcheck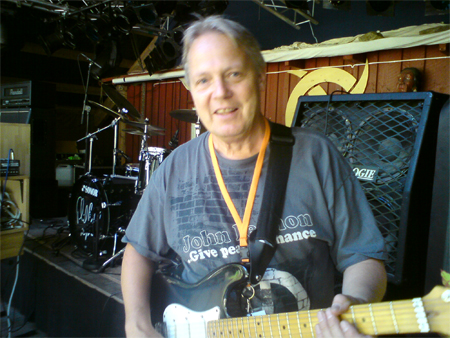 Atle, master axman
The band tag for the festival: