WintherStormer - concert 2009/04/18
WintherStormer with Terje Winther and Erik Stormer performed at Volt (very fitting name!), which is the youth club in Lørenskog just outside Oslo in Norway on April 18th, 2009.
WintherStormer performed at short set of two songs. In addition they had a small informal talk with the audience, speaking about the analog modular synthesizers that WintherStormer has build themselves.
Photos taken by Tollef Ladehaug:
Terje Winther at the minimoog. The WintherStormer modular in the rear: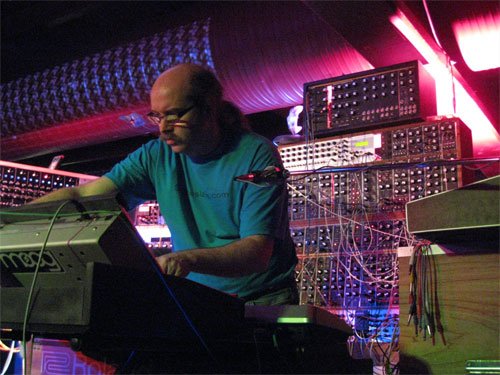 WintherStormer in action. Notice the large DIY sequencer in the top cabinet to the left: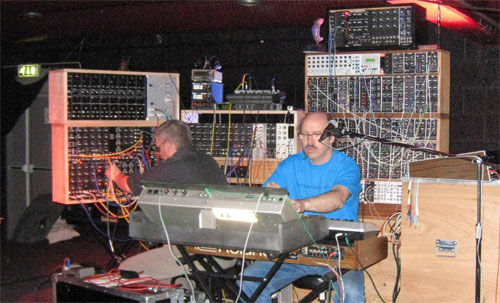 Another view: