WintherStormer - concert 2005/11/18
WintherStormer played an alternative concert in the "Skoklefall" church on Friday 18th November 2005. For more than 2 hours the band tried out new material, new sounds and new gear. In addition to new gear from synthesizers.com and MOTM, the concert included lots of metal and wood percussion.
Concert with Terje Winther, Erik Stormer and Geir Marthin Helland. Here are some photos and sound clips - all in rather crude form, but you get the idea. Some video footage were recorded too that might appear in the future. The band played mainly very long songs, and here is a short snippet taken from "Pure Analog Forever":

The songs can change fundamentally over the course of 30+ minutes, which these cuts from "The Day Hades Disappeared" shows:
First, some floating space sounds from the beginning,

then a highly entertaining ribbon controller solo from Erik Stormer somewhere in the middle

and finally an etherically harmonic ending.

The new synthesizers.com/moog modular sequencers performed excellently, as you can hear in this example (even the moog #901 VCO behaved and stayed in tune and in scale during this concert!) Here is a part from "Random is our friend" where you can clearly hear the different functions on the sequencer, like run, stop, skip and reset.

And the last clip is just electronics galore from "100 years of freedom"!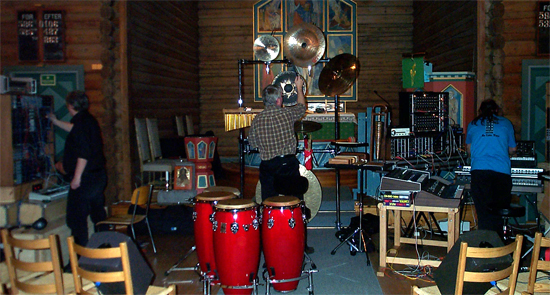 WintherStormer in action. From left; Erik Stormer with modular, Geir Marthin Helland on percussion, Terje Winther on synthesizers.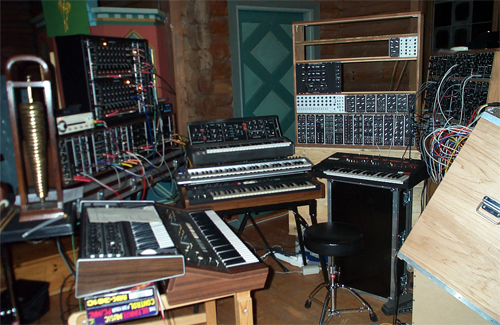 Terje Winther´s setup, without him! Multimoog, Yamaha SK-20, synthesizers.com/moog modular, minimoog, modular keyboard, Roland VP-330, WintherStormer modular (two cabinets), ARP Axxe, mixers and effects rack.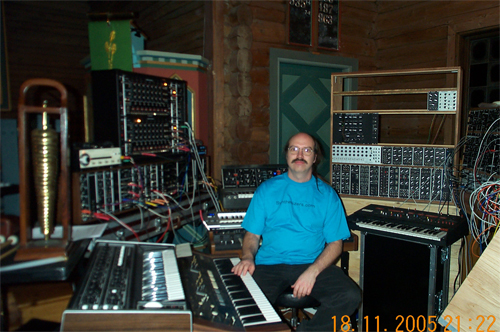 Terje Winther in front of his gear after the concert.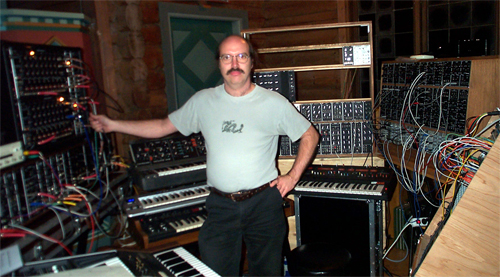 Before the concert.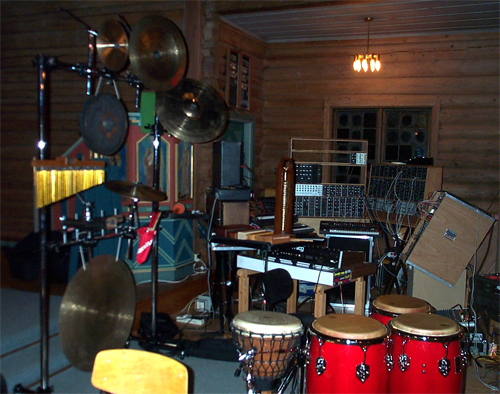 The percussion set-up of Geir Marthin Helland. Lots of metal and woodwork here.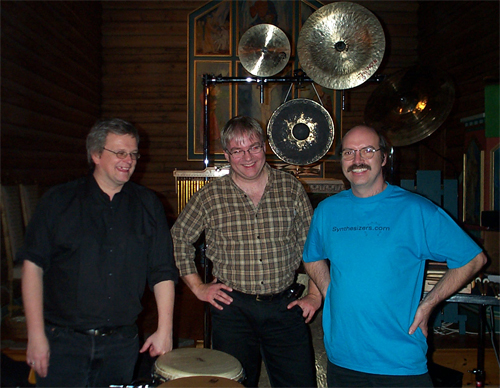 WintherStormer in happy spirit after the concert, from left; Erik Stormer, Geir Marthin Helland and Terje Winther.